Optimize your SEO on Prestashop with SmartKeyword
We are an official Prestashop partner agency and we have developed our own Prestashop Addon so you can make improvements directly on the CMS!
The results speak for themselves: over 50% growth in SEO traffic in less than 6 months.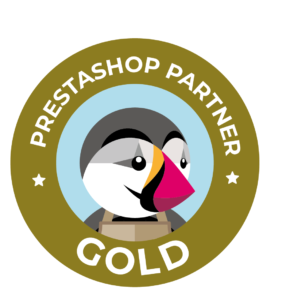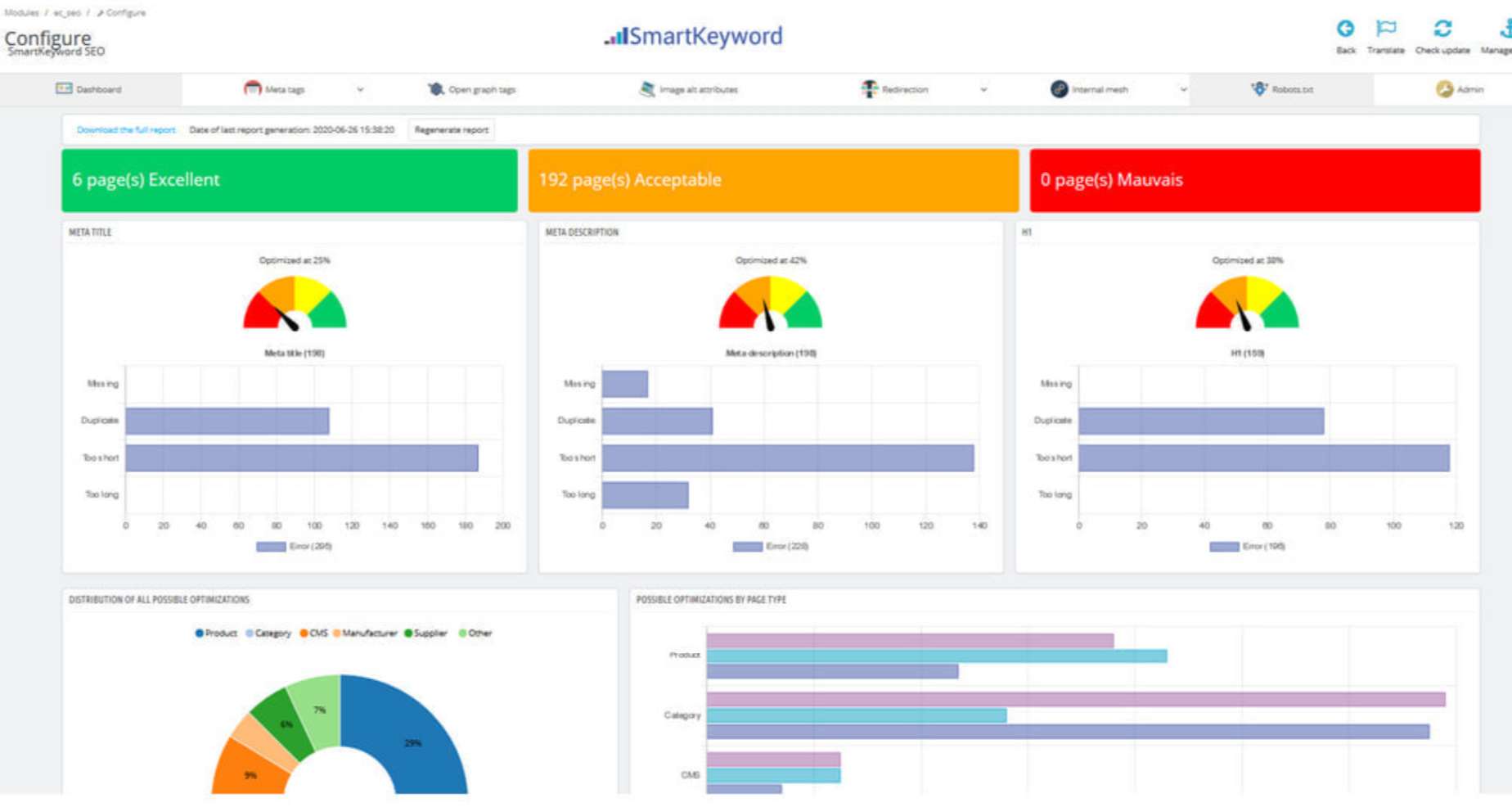 Dedicated SmartKeyword Addon
The SmartKeyword module gives you a complete inventory of the optimization of your pages (product, categories, CMS, brands, etc.) and above all, concrete optimization ideas for each one: meta tags, content relevance, modification of h1 tags, everything is managed to allow you to (really) perform in SEO!
Enjoy the replay of our webinar dedicated to Prestashop!
On the menu:
1. Choose an optimized Prestashop theme
2. How to properly optimize your Prestashop?
3. Stock break and SEO
4. Netlinking
5. Prestashop add-ons
Choosing an optimized Prestashop theme?
You are launching your store using the Prestashop CMS, but what theme should you choose? Although many factors come into play, the most important one is to choose a theme that will be adapted to your catalog's size. Other Prestashop considerations are also to be taken into account.
How to improve your SEO on Prestashop?
Our experts analyze your website in order to provide an effective SEO strategy but, above all, an achievable strategy with concrete and measurable actions.
Be alerted to all the simple and concrete optimizations to implement on the store through a simple and synthetic personalized dashboard.
Whether it'd be for category pages, product pages or technical optimizations such as loading time, our teams provide support on all SEO projects.
Our expertise makes it possible to develop SEO strategies on the technical, editorial and content management aspects, but also on websites reputation with remarkable netlinking strategies. SmartKeyword also has a solution for projects on the Magento module.
Why choose SmartKeyword for your SEO strategy on Prestashop?
SmartKeyword has years of experience when it comes to supporting clients on the Prestashop CMS. Many e-commerce players have called on our services to manage their SEO strategy. Such as Oncovia, MyPartyKidz, LePantalon or Tartine et Chocolat.
These e-commerce websites have increased their visibility on search engines thanks to SmartKeyword and our know-how.
Our mission is to make SEO topics accessible. And to achieve this we have developed an in-house platform to make life easier for our clients as regards to SEO tasks.
This platform is here to support you on 80% of the work. For the remaining 20%, you can call on our team of experts to support you when needed, but only when it's necessary.