As of October 2019 (when writing this article), Google has been announcing the arrival of its Mobile First Index (MFI) for several years already. However, this new concept is quite blurry. As usual, Google is quite opaque when it comes to indexing criteria and more broadly, ranking. But after several months of practice, influential SEOs were able to share their feedback to help us understand this major change. In this article we will analyze the keys to understanding the Google MFI and its importance on websites.
Contents
What is the Mobile First Index?
If you're into SEO, chances are you've already heard of Google's new indexing process: the Mobile First Index. It corresponds to the crawl system now performed by a robot on mobile and no longer on desktop. The Mobile First Index is Google's new way of analyzing a website.
Why did Google set up the Mobile First index?
Google has always made user experience (UX) a priority. That's why this new algorithm is supposed to advance UX on mobile devices. Until recently, Google's index was based on a website's visit from a desktop computer. But facing Internet users' changing habits who now rather use a mobile for their searches, Google decided to mainly use the mobile index for search engine results pages (SERPs). 
In France, mobile navigation is still below the one measured in the US, but it's constantly evolving. Nowadays, 54% of Internet users only browse on mobile, and 69% combine several screens. Knowing that mobiles are currently the main devices used for accessing the Internet all around the world, it's not surprising that Google has decided to introduce this new update to the algorithm. 
When was it set up?
We have been waiting for it since the official announcement on November 4th, 2016, in which Google indicated the changes to come. The Mobile First Index was rolled out from March 26th, 2018, to give websites time to implement Google's recommendations. A large part of the websites has now migrated to this new index, but there are many websites still pending. The change was intended to be gradual, so as not to unjustly destabilize some websites. And this promise was kept! 
Today, all new websites "hitherto unknown to Google search" will be indexed in MFI. Google does not send notifications to new websites because the MFI is considered by default: 
"As the default state for new websites will be mobile indexing, you don't need to send a Google Search Console notification", Google confirmed.
Old websites that have not migrated yet will continue to be indexed the old way, until they are ready.
"For older websites, we will continue to monitor and evaluate the pages' readiness for the first mobile indexing, and we will notify them through the Search Console when they are considered ready", Google stated.
What is the desktop's place compared to the mobile?
Desktop indexing won't go away, but Google won't prioritize it anymore. Indeed, until now, it considered it the main version for browsing and indexing a web page; the mobile version was a variable that could influence the ranking. But with MFI, Google will take mobile web pages as a benchmark when crawling, indexing and ranking. Therefore, if a website's desktop version has a great UX, but the mobile version is poor, then you could be affected by the Mobile First Index.
That's why, today, the focus must be on mobile website optimization. Of course, if the mobile version is not suitable, you will not disappear from the SERP, but you will certainly fall behind websites that are mobile friendly.
How are positions affected?
We often hear that once the Mobile First Index is fully deployed, the desktop and mobile rankings will be the same. In practice, this often turns out to be incorrect.
First and foremost, keep in mind that ranking and indexing are two very different things, each with different goals, objectives and criteria. Just because Google is changing the way it indexes websites doesn't mean it's changing the way it ranks them.
Currently, organic search results are different depending on the device used. This is partly due to the different ranking criteria and penalties implemented by Google for mobile search; the most known being the intrusive interstitial penalty, and page load speed. Therefore, this is unlikely to change with the MFI, as these criteria affect ranking, and not indexing.
How do you know if a website is managed by the Mobile First Index?
As we said before, new websites are automatically subject to Mobile First. Existing websites' owners will be notified through the Google Search Console with an automatic message. Once you've received this message, you will see a fairly quick increase in Googlebot Mobile's crawl rate. In addition to that, Google will show the pages' mobile version in search results and cached pages.
While it's impossible to predict the switch to MFI, Google sometimes leaves a few clues. Indeed, it's common to see a few days earlier some changes in the various Google robots' crawls. The mobile bot occupies an increasingly important place, until it becomes the one and only search bot that will crawl the pages. Be careful, you will continue to receive crawls from ads bots, images bots, etc. 
To observe these changes, you can use a log analyzer which will show you the crawl proportion according to each type of robot. Here are the most famous ones: Screaming Frog, Botify and Oncrawl.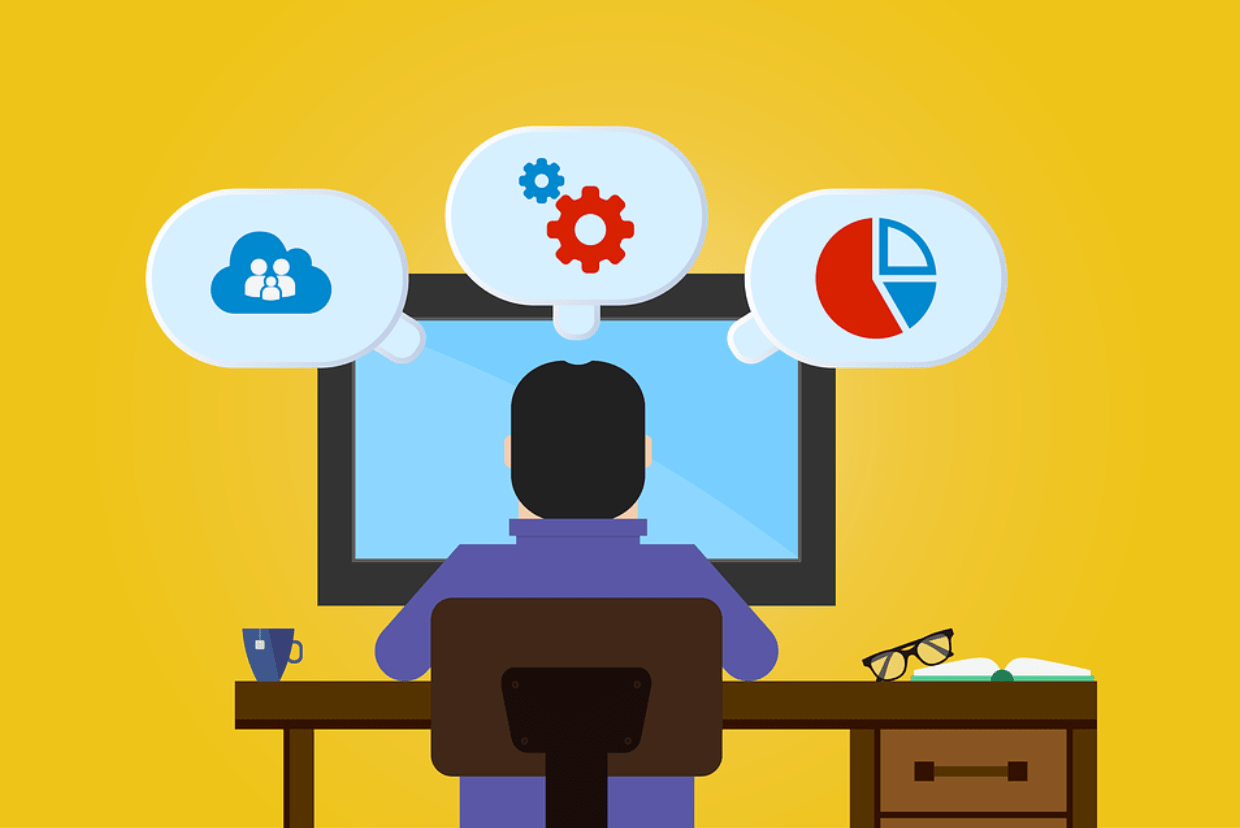 How should I adapt the content with this new index?
Although it has been scaring website editors for a long time, this MFI actually proves to be of little impact as the recommendations (mobile as well as desktop) remain basically the same. Some criteria become more stringent, but alone do not condition a website's effective ranking. 
Here are some recommendations you can follow to prepare the website, and ensure its visibility in search results.
Optimizing performance
A website's loading speed is one of the main criteria for good indexing, good ranking, and a low bounce rate. Indeed, 40% of users leave a page that takes more than 3 seconds to load. Therefore, Google suggests that a page should take less than a second to load (ideally no more than 500ms). The company even announced on its official blog that, since July 9th, 2018, website loading speed will be a ranking factor for mobile searches.
That's why it's recommended to analyze the website' condition, and use different techniques to improve the loading speed: image compression, lazyloading, caching, etc.
Optimizing content
Since Mobile First's launch, the mobile Googlebot has been exploring mobile pages in more detail. Therefore, if some of the content is hidden on mobile, Google will lose valuable content, which can disadvantage the SEO. Likewise, some websites display summary information on mobile versions. But now it's better to display everything on the page, and improve usability with simple techniques like tabs or burger menus.
Setting up structured data
For better indexing, it's recommended to use structured data in both mobile and desktop versions, and also checking that the structure contains no errors. You can verify this using Search Console and its Structured Data Markup Helper. Google uses this data to improve its understanding of a website's content. It's also thanks to this data that it can display rich snippets in its results. Therefore, structured data has an important role for robots and for the pages' CTR.
Checking metadata
The META tags should be the same on the mobile and desktop versions, as they provide Google with important information when indexing and displaying results. This is even more important if you have chosen a responsive design. 
Avoiding Flash and pop-up windows 
Pop-ups and other interstitial ads irritate users a lot, especially when browsing on their mobile devices. Google has long warned that pages with these ads which affect the user experience will be severely penalized. Interstitials are only tolerated for cookie warning, age verification, and app download banners. However, if you do decide to include these types of pop-ups on a website, then you should design ads that do not interrupt users in their navigation. This criterion is not unique to Mobile First but it incorporates the long series of recommendations to be well positioned on mobile search results.
Testing a website on the mobile compatibility tool
To help websites in their transition to MFI, Google has implemented a tool to find out if a page is well suited to mobile browsing. This test will show you what internet users see, and what Google robots see. You will even benefit from several optimization tips.
The analysis is done page by page. If a page passes the test, you will see a green message informing you that it's mobile friendly. If a page fails the test, the message is displayed in red and indicates "Not compatible with mobile". In this case, the tool will tell you the reasons why the page is not compatible. We often find the same reasons: content larger than the screen, links too close to each other, blocked content...
Therefore, this tool can be a first step in finding the cause of a drop in positions of one or more pages.
Conclusion
With the steady increase in mobile traffic, this change in algorithm was very predictable. If a website is not optimized for mobile browsing, you may have felt this algorithm change, although in theory Google is not supposed to pass websites to MFI if they are not ready to. However, the sooner you apply these recommendations, the sooner you will be immune from a potential penalty, and you will get ahead of the competition.
Also remember that good mobile browsing does not only affect the position on Google. It also determines the conversion rate, which can drop dramatically if the website isn't mobile friendly. Therefore, the Mobile First Index should be seen more as a reminder of good practices than as a real threat. By following all these recommendations, you will be able to improve your position but also other equally important metrics, such as the bounce rate, the exit rate or the conversion rate.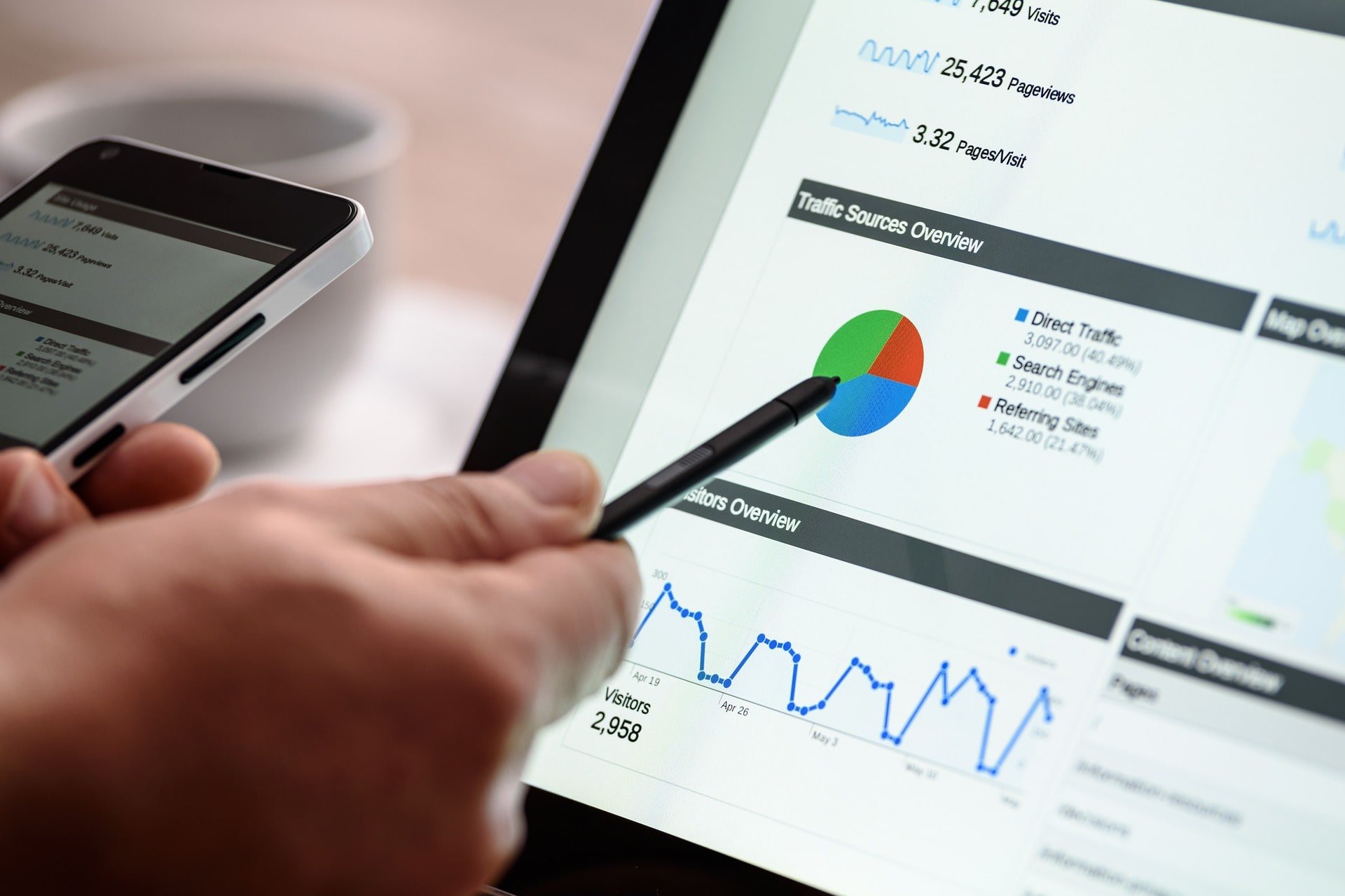 Article written by
Louis Chevant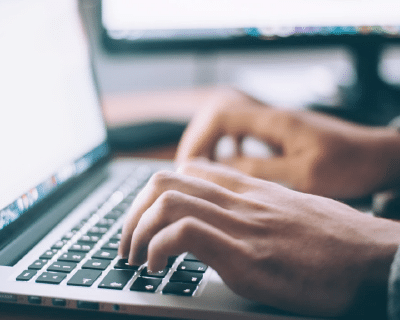 The complete guide to Internal Meshing
The step-by-step method to build your semantic cocoons, your mesh and the optimal tree structure of your website.