Make SEO topics simple and accessible
SEO is one of the most profitable acquisition channels. However, it is one with the weakest knowledge and investments.
At SmartKeyword, we want to change that. That's why we've completely reworked the way SEO is managed by creating a new standard.
A true hybrid model: bringing together a unique platform containing all the necessary functionalities to manage daily activities, and a strong team of SEO experts to support you when needed, but only when it's necessary.

Our solution: a true hybrid model!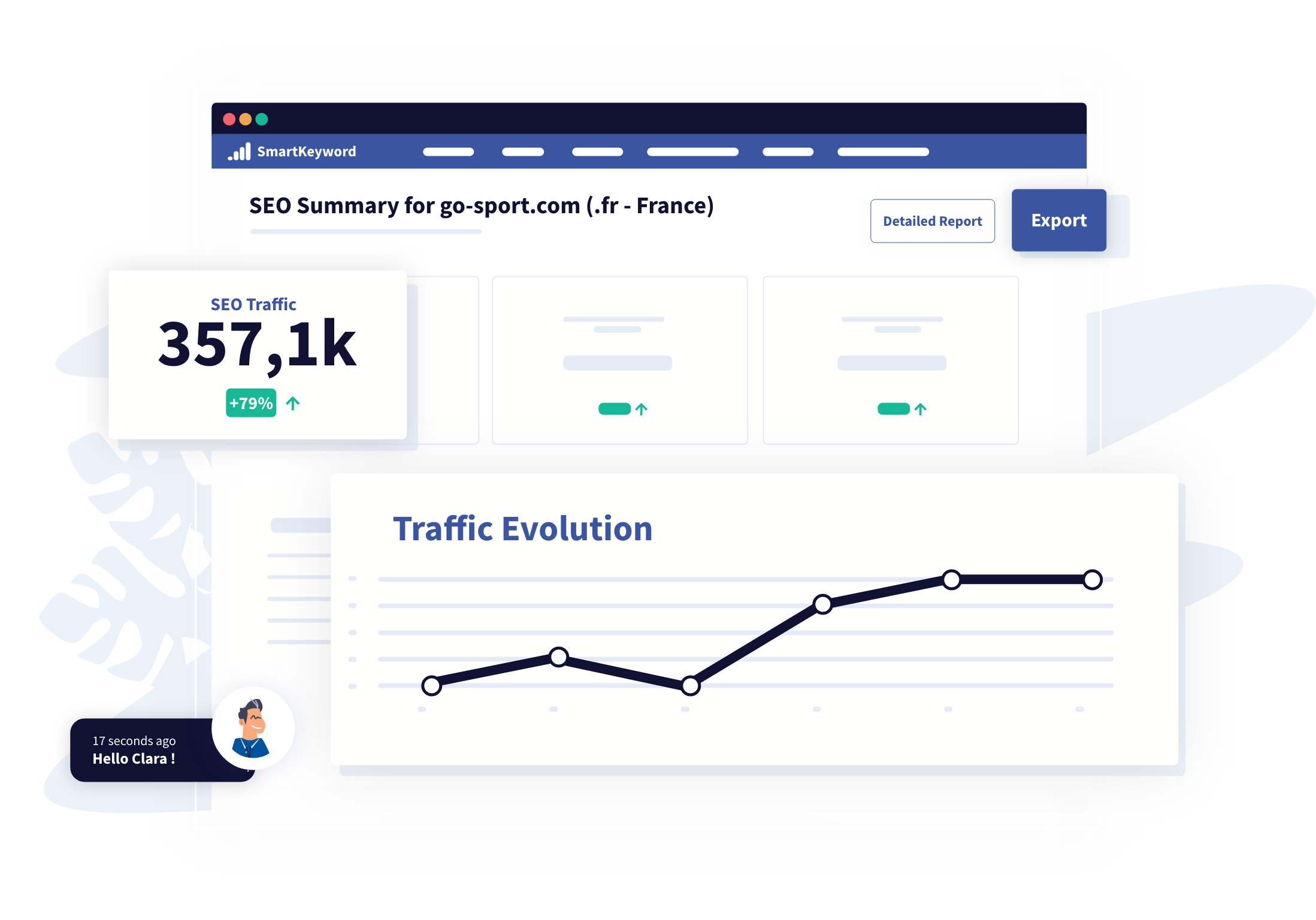 A single platform for full SEO management
A complete and intuitive SEO tool. More than a simple tool, a real support to automate the most repetitive tasks:
Keyword tracking
Performance monitoring
Competition monitoring
No longer afraid of being overwhelmed by SEO actions, your SmartKeyword account tells you what to do. Observe your efforts' results with quality reports.
The correct balance between people and technology
Get SEO support catered to your needs and personalized with a SmartKeyword expert who knows your website's setup and your industry's context.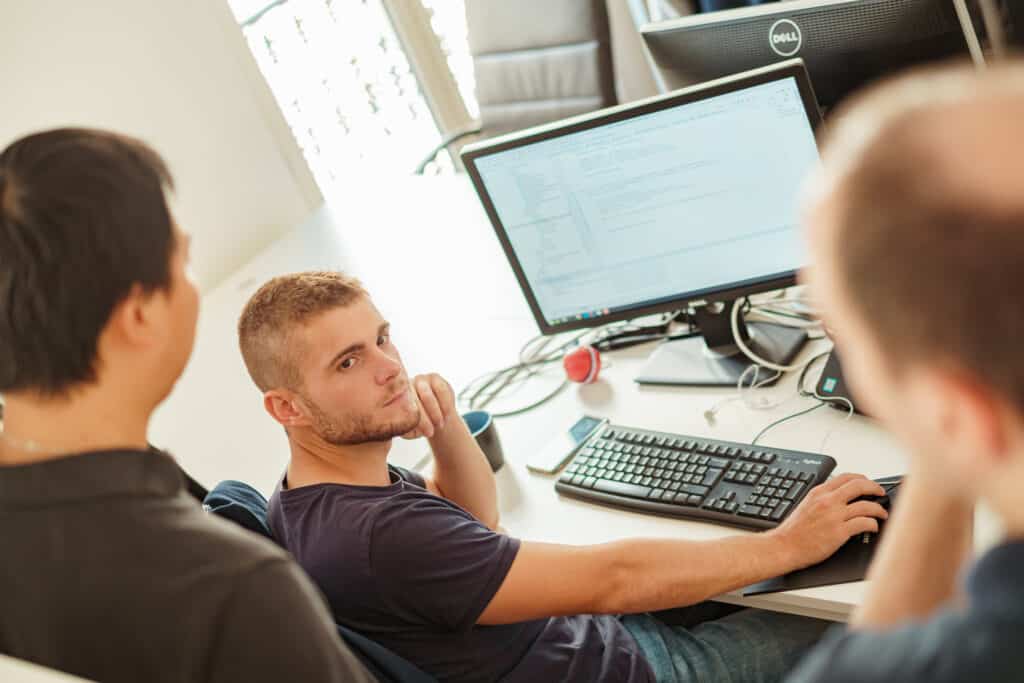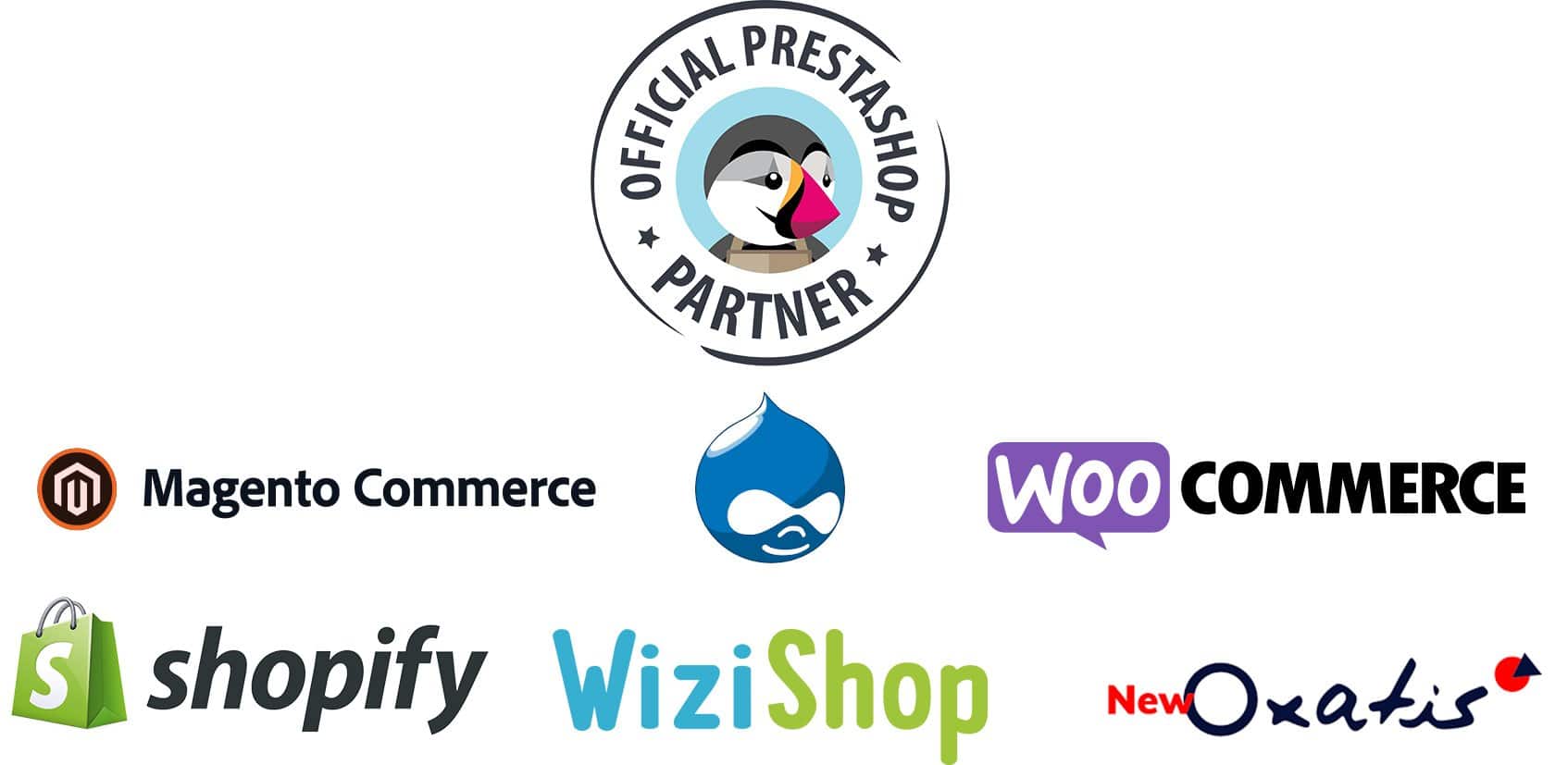 A turnkey solution for E-Commerce websites
Easily optimize your website's SEO, and boost your sales thanks to our offer combining a platform and E-Commerce experts.
How to be the strongest on Google?
Our difference lies in our approach
Knowledge sharing
online courses in our own academy for certification purposes
weeks: frequency of our client workshops
SEO professor at the University of Paris, and lecturer at the SEO Camp.
Lab
keywords sent to Google every week
million pages crawled per week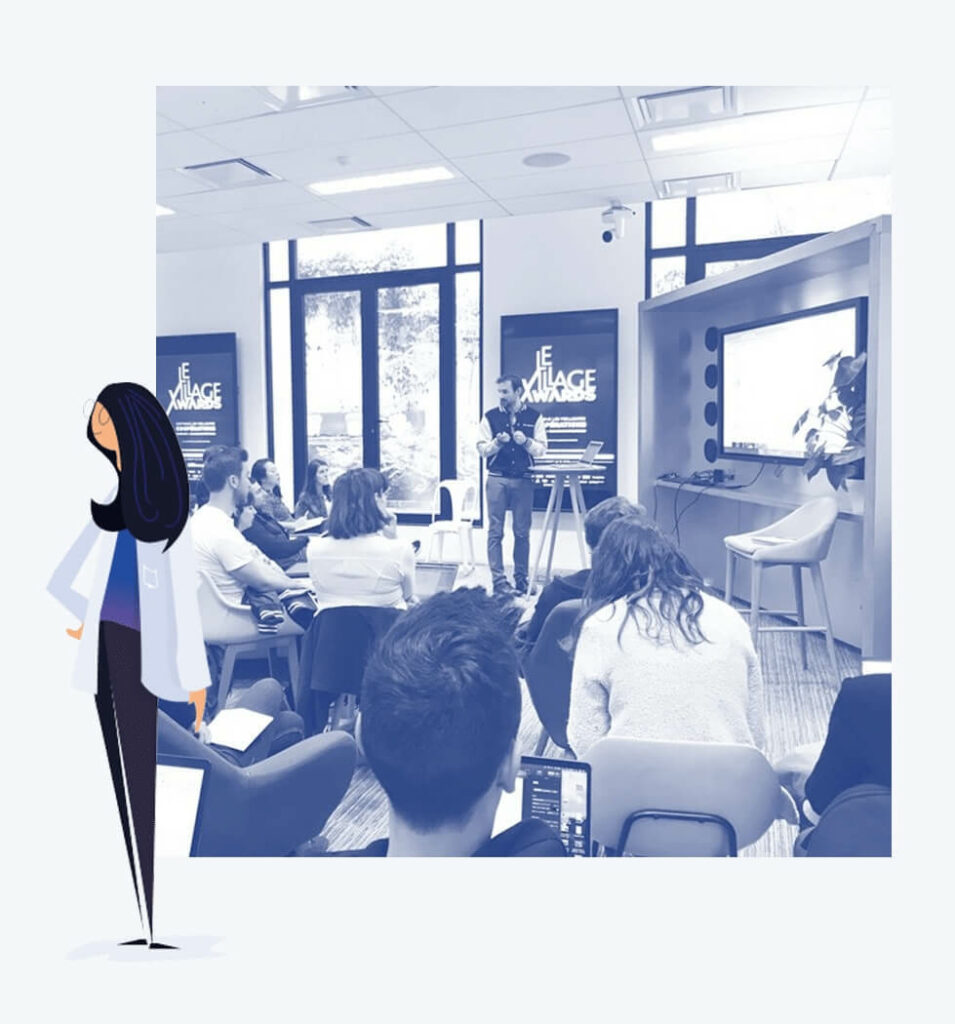 We listen to all members of our community, not just our clients, and we're always ready to do what is necessary to help them. More than just a promise, we are deeply involved in each and every step of our clients' SEO project, as if it was our own project!
"Overall satisfied with my SEO agency, I had hesitated to switch to SmartKeyword. But when I see the platform's quality, and especially the team members' caliber, I realize that I made the right choice."
"I have been working in SEO for over 10 years, and this is the first time that I've seen such a committed and impactful team in my various projects."
"Whenever I've got an SEO question, I know I can count on the SmartKeyword team's responsiveness and expertise to give me an answer, and an action plan to follow."