SEO audit, SmartKeyword style!
When we audit your website's SEO, we deliver a detailed list of prioritized optimizations on3 levels: technical structure, editorial content and reputation.
Because we always like to go a little further, we provide you with optimized templates for each page type (home, category, product…).
✓ The Crawl
The crawl's objective is to detect the various website's structural anomalies but also to evaluate its performance, its inbound links, etc.
✓ The coverage report
Listing the indexing status of all the website's pages by types of errors encountered.
✓ Recommendations related to the strengths and weaknesses found that could be implemented to improve the website's rankings.
✓ Perfect pages produced using our optimized templates for the category / product / product x location / blog pages and the homepage.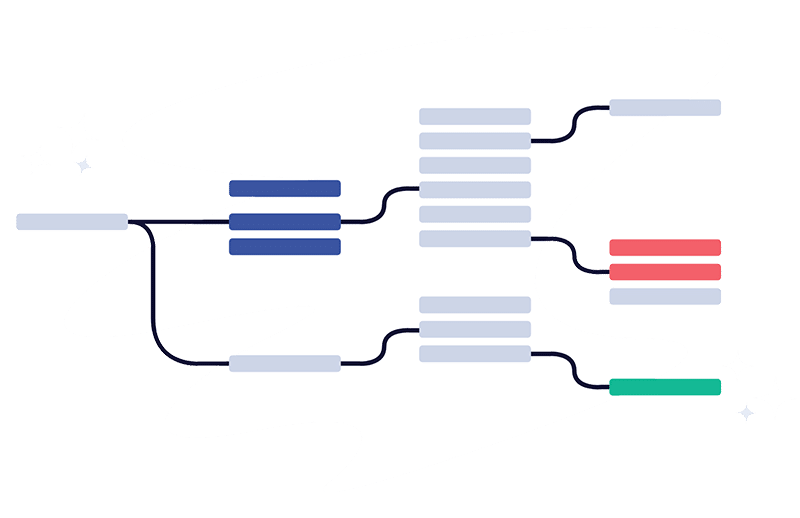 Keyword research and on-site analysis
✓ Semantic study and keyword research
Analyze the competition to identify opportunities for new keywords to add to the website tree.
✓ Structure analysis
Key pages' optimization that generates the majority of the SEO traffic, and modification of the website's tree structure (if necessary).
✓ On-page SEO improvements list
To make sure you don't forget anything, we provide you with a comprehensive on-page SEO improvements list.
Netlinking and reputation analysis
Based on the most important keywords analysis carried out in the first step (in other words business oriented)... Designed to determine what is currently missing:
Improvement at the Domain Authority's level: Domain Authority & Trust Flow
Internal linking to important pages
Specific netlinking on the target pages
SmartKeyword analyses the potential budget to invest in order to outperform your competitors.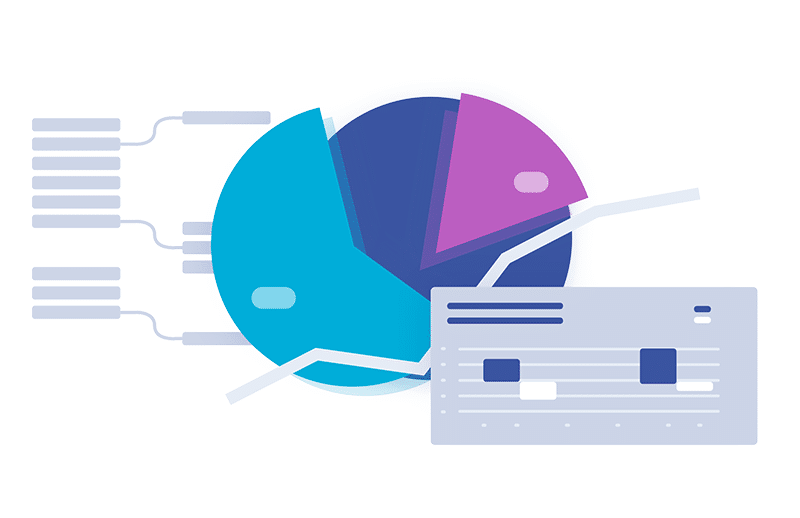 Feedback from our clients
Marketing managers, traffic managers, SEO specialists... from different sectors and sizes' companies trust SmartKeyword to manage their SEO projects.
Why do a netlinking audit and monitor the links on your site?
Netlinking refers to the number of external links leading to a website, the backlinks. The more relevant and numerous they are, the more popular the website becomes on Google and therefore the more visible it is. Carrying out a netlinking audit allows you to evaluate the quality and quantity of backlinks.
What metrics should I use to audit my backlinks?
The good referencing of a website on Google is essential to be visible on the Internet. Now PageRankis a Google algorithmalgorithm, is partly based on backlinks to estimate the popularity and relevance of a website on a given theme.
Let's take the example of an Internet user who wants to find a plumber in his town. He will enter the query "plumber + name of his town" in the Google search bar. The search engine will then submit the most relevant result. For the Google algorithm, the fact that several backlinks on websites dealing with plumbing lead to a specific plumbing site is a criterion of relevance.
Establishing a netlinking strategy is important to prove to the Google algorithm the popularity of one's website compared to competing sites. It is therefore necessary to ensure that the backlinks are of sufficient quality and quantity. 
Why should you analyse your netlinking regularly?
Regularly carrying out a netlinking audit of your website allows you to ensure its popularity. If you notice a drop in your positioning, this may be due to Google penalties. It is then necessary to carry out various checks on your backlinks. It is a question of being able to answer several questions.
How many external links lead to my website?

Are the backlinks pointing to my website on trusted sites?

Is my website penalised by spammy links from fraudulent sites?

Are the anchors used by the referring domains of good quality?

Are there any "broken" or "dead" external links?
A netlinking audit is also an opportunity to discover sites that address the same themes as your website. It will then be possible to set up new partnerships.
The SmartKeyword agency assists you in your netlinking strategy. Let's determine together your objectives. We will then work on finding quality backlinks and monitoring the performance of your website.
What exactly is a content audit?
L'content auditThe content audit, otherwise known as the on-page SEO audit, consists of an analysis of the performance of all the content on your website.
When we talk about "performance", it is above all from a natural referencing perspective. The aim is to identify the pages with potential for your business and to bring them into line with the SEO rules laid down by Google.
When to do an SEO content audit?
A SEO content audit is a technical operation that must be prepared in advance to provide maximum results and useful information.
It is particularly recommended to carry out a content audit if :
You want to redesign your website or merge several sites.

You want to migrate your site.

The pages of your website are less well ranked than before.

The bounce rate of your pages is getting higher and higher.

You are not achieving your initial SEO goals (full SEO audit recommended).
Why do a content audit?
There are many good reasons to perform an SEO content audit. In most cases, the objectives to be fulfilled are the following:
Improve your traffic on specific pages of your website.

Identify solutions to improve the performance of organic research.

Determine the best/least performing marketing content on your site.

Find new ideas for your content marketing.
The main stages of a content audit
For a successful SEO content auditaudit, 3 steps are essential: inventory of your content, analysis and improvement. Here are these operations in more detail.